Top Rated Scottsdale DUI Lawyer Arizona
Get a free consultation with a 5 star DUI attorney in Scottsdale.
Call 24/7 602-324-5300.
Hablamos Español
Top-Rated DUI Lawyer Scottsdale Arizona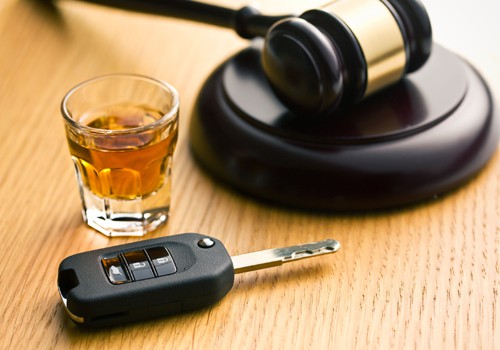 If you were caught driving under the influence of drugs or alcohol you are not alone. DUI cases in Arizona have gained attention in recent years. This is a very serious issue that can cause you financial and personal grief for many years if not defended correctly.
You will want the most top rated DUI attorney Scottsdale Arizona has to offer.
There are several reasons why Scottsdale Driving Under the Influence arrests have sparked so much attention and therefore the punishments now are more severe. First, public information campaigns have been launched by many local and national agencies. Second, several instances have occurred in which high-profile individuals or young vehicle occupants were injured and killed. Even though there are reports that DUI is on the decline in Arizona, the penalties are still harsh due to the severe consequences and loss from drinking/drugging and driving.
You need to be aggressive and quick in responding to any DUI charges Scottsdale Arizona and not let them go by ignoring them.
Why Hire a Top Rated DUI Attorney Scottsdale Arizona?
You probably will not be able to win in your DWI case by yourself. You really should retain an experienced, superior DUI attorney Scottsdale that is top rated to help you. Working the Scottsdale DUI defense process by yourself is not going to be good for you and you take the chance that you could make things much worse for yourself. Even if you think you can beat it, the actual chances are very high that you will not be successful. You don't know the laws nor do you have the courtroom experience.
If you are not careful when trying to defend yourself, you could actually get yourself into a mess of legal issues. Seriously you want to act smart about this for yourself. Attorney Ulises Ferragut has successfully defended DUI charged drivers for over 20 years and knows the system inside and out. Call 602-324-5300 right after you have been charged so he has the opportunity to do everything he can to save you money both now and in the future as well as your driving privileges. You can call any hour of the day any day of the week!
Ulises Ferragut is the top rated experienced DUI attorney Scottsdale Arizona can offer so call today. The call is free and there is no obligation. Ulises is known for his tough courtroom behavior and caring attitude toward his clients and he will do everything he can within the law to help you win your case.
Here are the Arizona Statutes regarding DUI and drunk driving for your reference.
Driving Under the Influence-Related Offenses in Arizona
Scottsdale Arizona laws prohibit Driving/Drugging Under the Influence. Most Arizona drivers charged with Driving Under the Influence are thought to be under the influence of alcohol. However, a variety of substances can actually render a person as "DUI." You can be charged if you are:
Impaired to any degree by any combination of substances. This includes liquor, drugs, alcohol, or vapor-releasing substances.
If your breath or blood alcohol concentration is 0.08 or more. This occurs within 2 hours of the time you were last seen driving.
If you are operating any commercial motor vehicle and you have an blood alcohol concentration (BAC) of 0.04 or greater.
If you are under 21 years old and found to have any "spirituous liquor" in your body.
Found with an illegal drug or an illegal drug is metabolozing in your body.
Enhanced penalties may result from additional circumstances at the scene. For example, you will subject to more serious jail / prison sentences and pay greater fines if any of the following apply to you:
Extreme: Your alcohol concentration is over 0.15 but less than 0.20.
Super Extreme: Your alcohol concentration is over 0.20.
You were found to have had previous convictions for DUI offenses.
Your license was suspended because of a Driving Under the Influence offense and now have again been charged with DUI.
Children under the age of 15 were in the car with you while you were DWI.
How could a police officer know if may be driving under the influence? Causing an accident or just being involved in an accident is one way that the police would get involved. A sobriety check would be the very first thing they would look for, especially if the accident was apparently caused by Driving Under the Influence in Scottsdale (and they can definitely tell).
If you act like you may have been drinking or under the influence of drugs, you will definitely be subject to a field sobriety test. A routine traffic stop would be another way a police officer could tell if you were DUI in Scottsdale. Again, if he or she detects any possibility of inebriation, they will perform a field sobriety test.
Police officers can also detect possible DUI driving by someone driving erratically. Swerving off to the side of the road or not being able to maintain your vehicle in the lane properly are giveaways. Have you been caught driving under the influence? You will need the toughest, most experienced, and the best Scottsdale Arizona DUI attorney.
If there is any possibility that you could be driving UI we strongly recommend that you find someone to take you home. Ask a relative or a friend, or hail a cab or Uber/Lyft. The money you spend will be smart money.
Penalties for a Scottsdale DUI Offense
First time DUI has very severe penalties in Scottsdale and all of Arizona. However, if this is more than one Driving Under the Influence charge in the last 7 years or if there were any aggravating factors present, the punishments for the DWI will be much more severe than that first-time offender. These penalties include fines, mandatory imprisonment, driver's license suspension, and other costs and fees. Expect to receive:
First offense (30 day to 1 year license revocation).
DUI: 24 hours to 10 days in jail, $250 minimum fine.
Extreme: 30 to 90 days (consecutive) in jail, $250 minimum fine.
Super Extreme: 45 to 90 days (consecutive) in jail, $500 minimum fine.
Second offense (1 year license revocation).
DUI: 10 to 90 days in jail, $500 minimum fine.
Extreme: 120 days in jail (60 days must be served consecutively), $500 minimum fine.
Super Extreme: 180 days in jail (90 days must be served consecutively), $1,000 minimum fine.
Third offense.
3 year driver's license revocation.
Four to 45 months in prison.
Minimum fine of $750
You need a competent and skilled attorney. You want a top rated Driving Under the Influence lawyer Scottsdale AZ to help you with any DUI charges.
Get the Best DUI Attorney Scottsdale Arizona
DUI offenses are difficult to defend against. The most experienced and top rated DUI lawyer Scottsdale Arizona can expose all of the weaknesses in the government's case against you. Your charges could be reduced or even dismissed when you hire the most experienced attorney for the job. Attorney Ulises Ferragut Jr. and the team at the Ferragut Law Firm have been extremely successful in helping people defend AND WIN against their alleged DUI crimes in Scottsdale and in Arizona.
The Ferragut Law Firm team stands ready to help you successfully defend your DUI charges. Contact the tough, experienced, successful, reasonably priced and ultimately best DUI attorney Scottsdale Arizona at 602-324-5300 anytime
Need to see what else we help with? Take a look at our other case results.